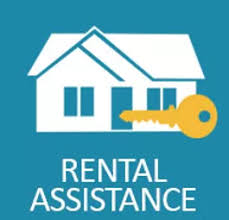 $25B in Rental Assistance Is on the Way: Who Will Qualify?
As part of last month's COVID-19 stimulus package, $25 billion in rental assistance funds are expected to be disbursed to states today, Jan. 26.
There could be a rush for funds with an estimated 14 million Americans are behind on their rent. Further, rental arrears in the country may be near $70 billion, CNBC reports.
To qualify for rental assistance, at least one member of a household must have experienced income loss, significant expenses due to the pandemic, or are eligible for unemployment benefits. They will need to show they are or could be at risk of homelessness. The person's current income level also can't be higher than 80% of the area's median income. Several states are prioritizing applicants who are at 50% or lower on the median income level and who've been unemployed for 90 days or more, CNBC reports.
Renters could be eligible for up to a total of 12 months of back rent and utility bills. They may also be eligible to get payments to cover future rental payments. The funds are paid directly to the landlord or utility company.
Landlords may also be able to apply on behalf of their tenants, as long as they get approval from the tenant.
Some states are already offering existing rental assistance programs under monies previously provided through the CARES Act. They may add the new funds to their existing rental assistance programs or start a new program.
"Where or how will apply will vary city by city," Emily Benfer, a visiting law professor at Wake Forest University, told CNBC. "Renters should contact local housing groups, their representatives, or the local 211/311 lines to identify programs and learn how to apply."
Source: Realtor Magazine, "States Will Soon Start Giving Out $25 Billion in Rental Assistance. How to Apply," CNBC (Jan. 22, 2021)
We are ready to boost your Returns With our Ideal Property management Services In Orlando or answer your inquiries Here: https://bullpropertymanagement.com/contact/