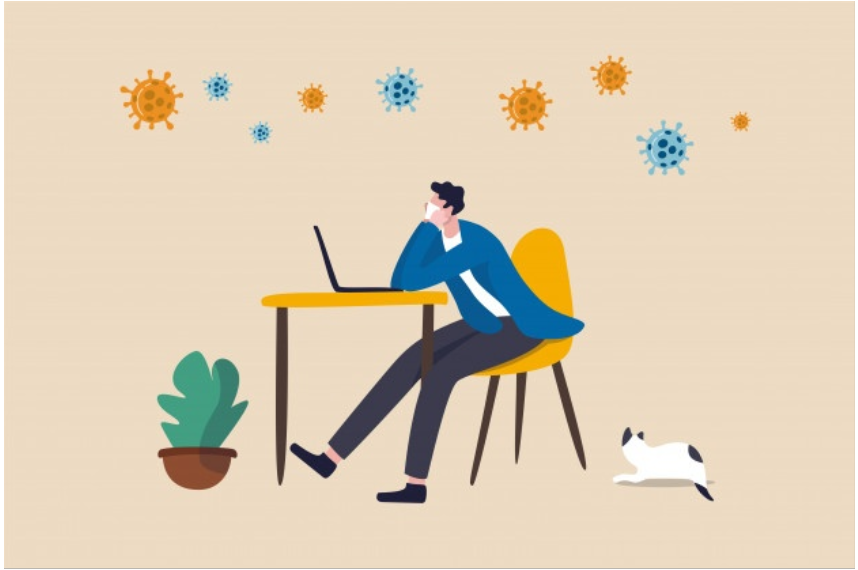 4 Design Tweaks to Make Commercial Buildings Safer
Commercial property owners are hopeful that tenants, many of whom canceled leases amid the pandemic, will return in 2021. But owners realize they may need to make building improvements to address the current reality regarding COVID-19. Plainfield, Ill.–based Cicero Construction Group, which offers design services and construction management, recently compiled insights to help building owners plan remodels this year.
For example, the company says, more buildings aim to offer greater physical separation among workers, at least in the interim. This includes widening aisles between offices to offer multiple points of entry for workers, as well as wall markers to direct guest traffic and maintain proper social distancing.
Buildings also are removing furniture in lobbies to discourage gathering spots, but CCG notes in its report that such areas are likely to return. "A better solution might be to revamp lobbies with multiple intimate gathering spaces where guests could socially distance with companions, instead of one large area," the company says. "Rather than bulky plexiglass dividers, textural or color demarcation between areas can define lobby zones and allow people to know where they need to be, which can make them feel safer."
Among Cicero's predictions of building trends that likely will have staying power beyond the pandemic:
1. Greater touchless technology: Automatic doors have long been commonplace in buildings but likely will increase in use. Also, buildings are looking to incorporate more technology so that consumers can use mobile devices for digital concierge services, room locks, motion-activated doors, voice control commands, and virtual access to staff.
2. More germproof materials: Renovations also likely will seek to better eliminate germs in high-traffic areas. For example, viruses can survive for up to three days on plastic or stainless steel surfaces. On the other hand, germs can survive only four hours on surfaces such as copper, brass, or bronze. CCG says cork is another anti-bacterial material. "Hard flooring rather than carpeting, anti-bacterial materials, nonporous bathroom surfaces, and limited furniture can promote a safer environment," CCG notes in its report. "Done correctly, simple design promotes the reset of a new aesthetic of cleanliness."
3. Growth of kiosks: Even before the coronavirus outbreak, many businesses added kiosks so consumers could do more tasks on their own, such as checkout for food orders, electronic payments, and managing hotel reservations. "As many businesses have begun reopening, some owners are financially unable to bring back their full staff and are relying more on kiosks to facilitate operations while complying with social-distancing mandates," CCG notes.
4. Air filtration focus: Higher-caliber air filtration systems are becoming an in-demand building feature, CCG notes. "In luxury hotels, for example, overhauled HVAC systems complete with HEPA or MERV-16 filters are now seen as a new hallmark for safety," according to the CCG report. Mechanical engineers are seeking solutions to deliver heating and cooling that limit the amount of shared air within a building. Besides seeking more efficient systems, higher ceilings also may help with ventilation and reduce the amount of shared air.
Source:Realtor Magazine, Cicero Construction Group
For an Ideal Property Management Service Contact Us Here: https://bullpropertymanagement.com/contact/