Demand for Vacation Homes Up 77 Percent From Pre-Pandemic Levels
According to national property broker Redfin, demand for U.S. vacation homes was up 77% from pre-pandemic levels in December 2021. This is slightly below the 80% increase in November and the record 92% gain in January, but up significantly from the 2021 low hit in August.
Interest in second homes started to surge in mid-2020 as affluent Americans dispatched to vacation destinations, taking advantage of low mortgage rates and remote work. The slight slowdown in mortgage-rate locks from November to December is likely an effect of the holiday season and not indicative of dampening demand.
"The wealthy are still flush with cash and have access to cheap debt, which is why second home purchases remain far above pre-pandemic levels," said Redfin Chief Economist Daryl Fairweather. "While interest in second homes is stabilizing after the big boom in the second half of 2020 and the beginning of 2021, I expect demand to remain high well into this year. Remote work isn't going anywhere and mortgage rates are still quite low."
"The volume of travelers we expect to see over Independence Day is a definite sign that summer travel is kicking into high gear," said Paula Twidale, senior vice president, AAA Travel. "Earlier this year, we started seeing the demand for travel increase and it's not tapering off. People are ready for a break and despite things costing more, they are finding ways to still take that much needed vacation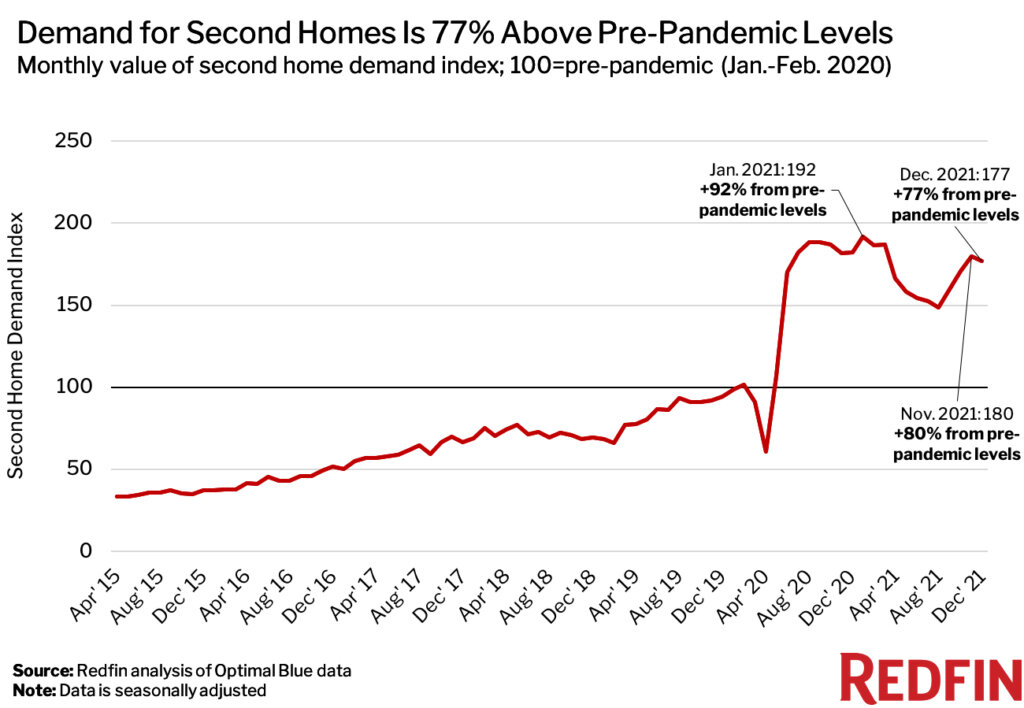 Source: THE WORLD PROPERTY JOURNAL
We are ready to boost your Returns With our Ideal Property management Services In Orlando or answer your inquiries Here: https://bullpropertymanagement.com/contact/