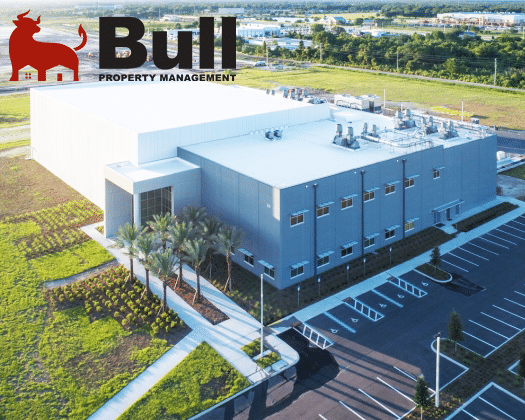 DeSantis vetoes $10 million for Osceola's BRIDG tech center
Gov. Ron DeSantis killed a $10 million appropriation for Osceola County's BRIDG advanced manufacturing center as part of sweeping round of vetoes aimed at slashing the state budget by $1 billion in the wake of the coronavirus pandemic, according to a report in GrowthSpotter.
The BRIDG veto was a gut punch to the $70 million facility that anchors the county's 500-acre NeoCity high tech district, and it caps a tumultuous year in which the non-profit cooperative saw the ousting of its chief executive officer and nearly lost its primary funding partner, University of Central Florida.
Acting CEO Brian Sapp said he had no advance notice of the veto and learned about it Monday afternoon when DeSantis released the 18-page list. Since then he has been meeting with UCF and county stakeholders and reaching out to its public and corporate clients to help sustain the program.
"The governor had to make very tough decisions as a result of the loss of revenue and our dependency on tourism," Sapp said. "If we can maintain this course and continue to grow BRIDG, we are a solution to that problem. We can help diversify this economy we can help uplift economic opportunities."
Osceola County Commissioner Cheryl Grieb believes it's too soon to know how the budget cut will affect the development of NeoCity, but it will definitely limit the county's ability to attract private investment at BRIDG.
The funding was earmarked for a number of operating expenses, but the bulk of it would have gone to pay for additional tools needed to ramp up production of semiconductors that are are a key component to smartphones, TVs, tablets, cars, aircraft, and industrial machines.
BRIDG spokeswoman Jenna Bainter noted that in the past several months, the agency has grown its revenue by securing new contracts and doubling the level of funding committed to its existing contracts.
In May, BRIDG secured a three-year, $28 million contract with Radiance Technologies. That announcement was preceded by two U.S. Department of Defense contract awards in late 2019 totaling $27.5 million. Earlier this month U.S. Commerce Secretary Wilbur Ross visited BRIDG to highlight the importance of U.S. leadership in the global semiconductor industry.

Credit: GrowthSpotter.com
We are ready to boost your Returns With our Ideal Property management Services In Orlando or answer your inquiries Here: https://bullpropertymanagement.com/contact/