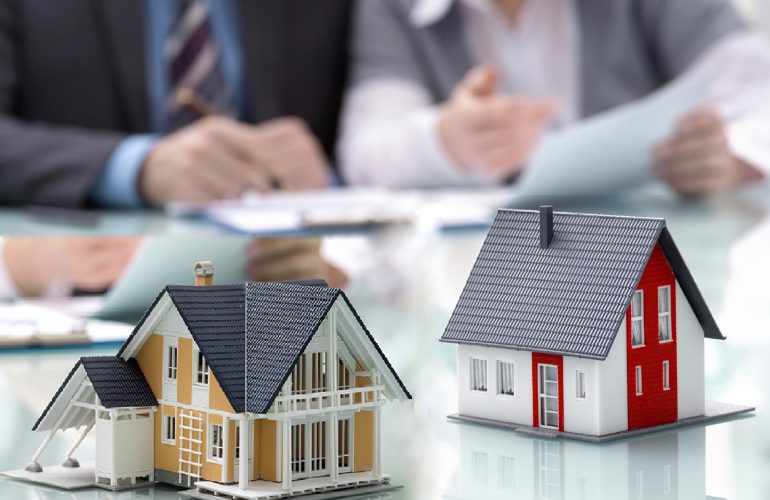 Foreign Investors Compete for U.S. Suburban Homes
Foreign investment firms are reportedly making a big play for single-family homes in American suburbs.
These overseas investment firms traditionally have targeted office buildings, hotels, and shopping centers internationally. But they are seeing promise in buying or building rental homes—by the thousands—throughout the U.S., The Wall Street Journal reports. They're targeted suburban neighborhood homes near big cities like Atlanta, Las Vegas, and Phoenix.
Foreign investors account for nearly one-third of institutional investment purchases of single-family rental homes, Alex Foshay, head of international capital markets at Newmark, a real estate services firm, told The Wall Street Journal. Their numbers have been elevated since the COVID-19 pandemic, Foshay notes.
That is contributing to the heated housing markets nationwide. More home shoppers may find themselves competing with these wealthy groups of investors while trying to purchase limited housing stock in suburban neighborhoods.
Last month, Allianz SE, a German insurer, said it was investing to buy more than $4 billion of U.S. rental homes. Canada's Public Sector Pension Investment Board, in partnership with Pretium Partners LLC, is buying $700 million or around 2,000 U.S. homes.
Foreign investors are being drawn to the single-family rental market for the same reasons that U.S. investment firms are. They're taking notice of the desire for renters to have more space, access to top suburban schools, and accessibility to suburban housing as the limited supply for new houses and high prices may be preventing some from being able to buy.
Source: Realtor Magazine"That Suburban Home Buyer Could Be a Foreign Government," The Wall Street Journal (April 13, 2021)
We are ready to boost your Returns With our Ideal Property management Services In Orlando or answer your inquiries Here: https://bullpropertymanagement.com/contact/
For more information or general inquiries, please feel free to contact us through our Social Media:
Facebook: https://www.facebook.com/Bull-Property-Management-1324985227651742/?modal=admin_todo_tour
Instagram: https://www.instagram.com/bullpropertymanagement/