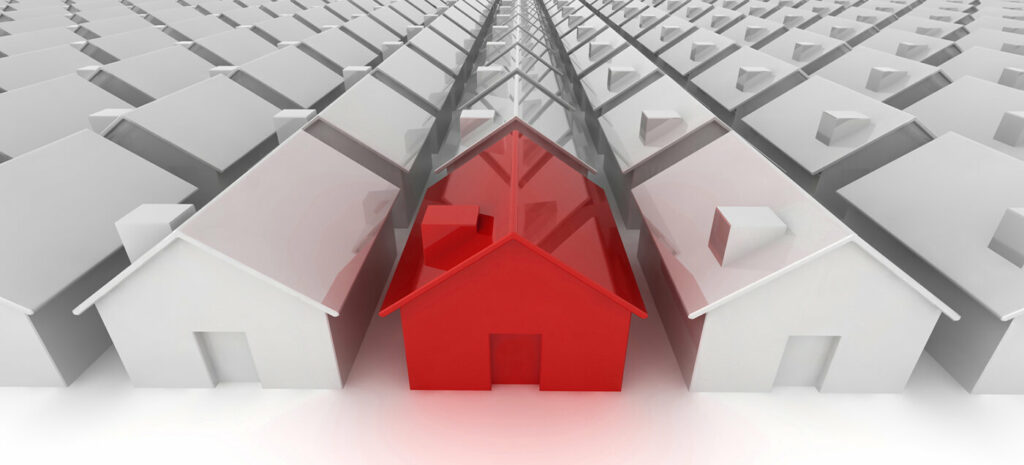 Growing Share of U.S. Listings Going Stale As Multiple Housing Markets Cool
According to national property broker Redfin, the share of U.S. listings homes for 30 days or longer without going under contract increased 12.5% in July 2022 from a year earlier. In other words, 61.2% of for-sale homes were on the market for at least 30 days, up from 54.4% a year earlier.
That's the first year-over-year increase in "stale" housing supply since the beginning of the pandemic and close to the biggest uptick in Redfin's records, which go back to 2012.
The only time it increased more (13.9% YoY) was in April 2020, when the housing market nearly ground to a halt. For this report, "stale" refers to homes that were on the market for at least 30 days without going under contract, according to Redfin data.
Homes staying on the market longer is a reflection of the housing market slowing in response to 5%-plus mortgage rates and a shaky economy. Rates shot up quickly in the first half of 2022, reaching 5.8% in June before dropping slightly to an average of 5.4% in July. It has taken several months of buyers backing off and sellers rushing to list their homes before the market cools further to culminate in inventory piling up.
The uptick in stale inventory is one reason why the supply shortage is easing: The total number of U.S. homes for sale was up 4% year over year in July, the biggest increase since mid-2019. That's largely due to homes staying on the market longer; the number of new listings was down 6%.
"People want to know whether we've officially shifted from a seller's market to a buyer's market. While there's not a clear line separating those two ideas, homes sitting on the market longer is a point in buyers' favor," said Redfin Deputy Chief Economist Taylor Marr. "Buyers can take their time making careful decisions about homes without worrying so much about bidding wars, offering over the asking price and waiving contingencies. It's a different story for sellers, who have spent the last two years hearing about their neighbors' homes getting multiple offers the day they go on sale. Now they need to price lower and get back to the basics of selling a home, like staging and sprucing up painting, to get buyers' attention."
A look at homes staying on the market for over two weeks and over two months also illustrates the slowing market. The share of for-sale homes listed for two weeks or longer was up 7.6% year over year in July (it rose from 74.6% to 80.3%), the second increase since the beginning of the pandemic (the first was a 0.1% uptick the previous month) and the biggest on record. And the share of for-sale homes on the market for 60 days or longer was up 6.8% (31.4% to 33.5%), the first increase since the beginning of the pandemic.
Although homes are staying listed longer than they were at the height of the pandemic home buying frenzy, time on market is still historically low. The typical home stayed on the market longer in 2018 and 2019 than now, for instance.
The big year-over-year uptick in stale inventory is likely to stabilize soon, as it's partly a reflection of last year's red-hot housing market, when homes were selling very quickly. The typical home went under contract in 15 days in July 2021-close to the fastest on record-prices hit an all-time high and the total number of homes for sale dropped to a record low, driven by sub-3% mortgage rates.
The share of housing supply that was stale was stable before the pandemic, with any fluctuations largely due to typical seasonal patterns.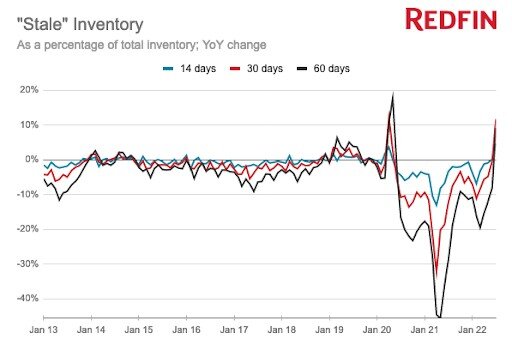 Source: THE WORLD PROPERTY JOURNAL
We are ready to boost your Returns With our Ideal Property management Services In Orlando or answer your inquiries Here: https://bullpropertymanagement.com/contact/