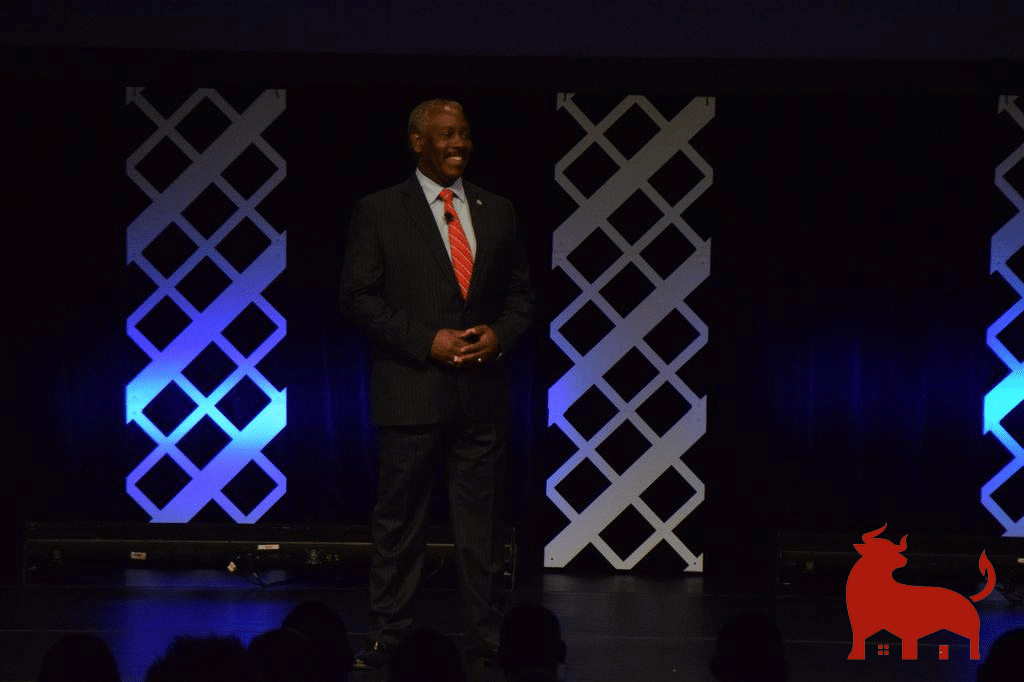 Here's how Orange County will safely drive traffic to local businesses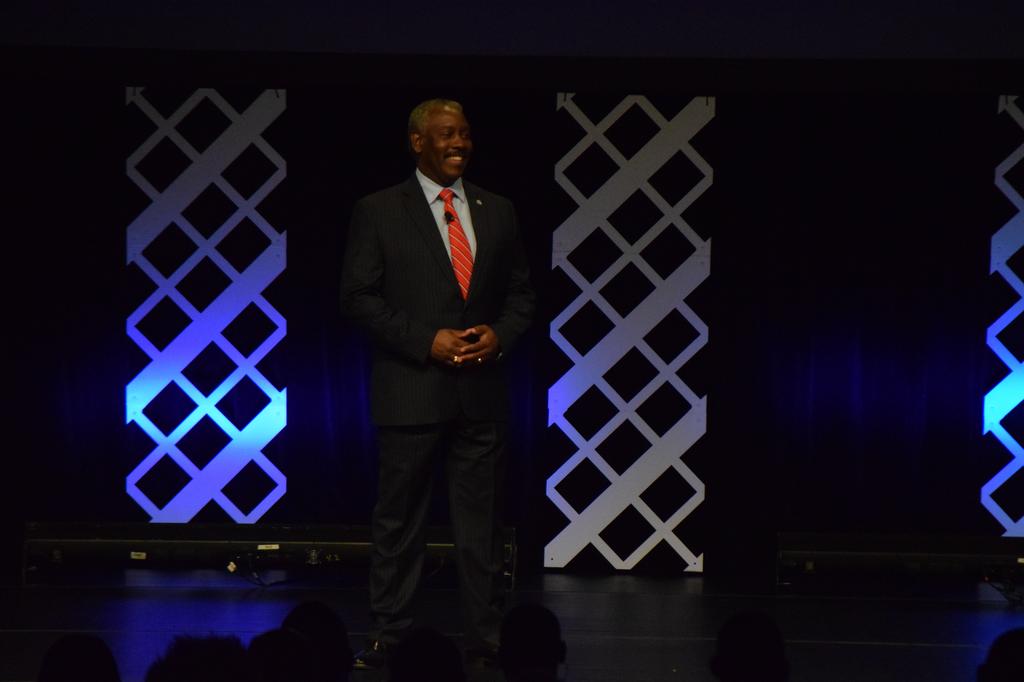 Orange County Mayor Jerry Demings on June 26 unveiled a new effort the county and several local organizations have undertaken to emphasize safety at local businesses.
Demings announced the "Safer, Stronger, Together" campaign during his 2020 State of the County Address. The marketing initiative was created with input from the Orange County Economic Recovery Task Force, Visit Orlando and the Orlando Economic Partnership regional public/private organization.
"Our region has evolved in ways that have made us safer and stronger — in how we do business, how we have fun, and how we show we care for others," Demings said during the address. "Today we are launching a regional campaign embraced by multiple Central Florida Counties to provide a clear and consistent message for our community to unite for safety."
The campaign will provide resources to businesses and residents to show safety guidelines being followed during the pandemic. A new website also includes guidance from Central Florida health systems, AdventHealth and Orlando Health, for safely restarting commerce.
"We all need to do our part and follow the guidelines set forth for reopening businesses. That includes wearing masks, regular hand-washing and social distancing," Tim Giuliani, Orlando Economic Partnership president and CEO, said in a prepared statement. "By doing these things, we can build consumer confidence so our economy can recover, and fewer people have to suffer the consequences of Covid-19."
Survey results
Orange County has been working to restore consumer confidence in the region since the Covid-19 outbreak has resulted in slower business activity. And there are some measurable results already, based on the results of the county's consumer confidence survey — which included over 15,000 responses. Here are some highlights:
69% of residents would be more likely to shop or dine out if a business required masks for employees.
Roughly 66% of respondents said they would be more likely to go to a business if they mandated temperature checks for employees.
In total, around 45% of respondents were very concerned that businesses would not enforce safety guidelines, while only 18% were not concerned.
Multiple health experts, including Florida Department of Health Orange County Health Officer Dr. Raul Pino, have stressed that wearing a mask and socially distancing at least six feet from others are the best ways to combat the virus' spread. Covid-19 cases have spiked both locally and across the state in recent weeks as businesses reopened.
"If you put all these layers [of protection] in place, it will work," Pino said during a June 24 news conference. "We've seen it before, we were at 30 daily cases before. That's very manageable and that's what we want to go back to."
That comes as the state of Florida had a single-day record of 8,942 new cases reported on June 26. Orange County has 7,848 confirmed Covid-19 cases and 56 related deaths as of June 26, according to the Florida Department of Health. Florida has 122,960 confirmed cases and 3,366 related deaths.
---
Credit:  Ryan Lynch — Orlando Business Journal
We are ready to boost your Returns With our Ideal Property management Services In Orlando or answer your inquiries Here: https://bullpropertymanagement.com/contact/