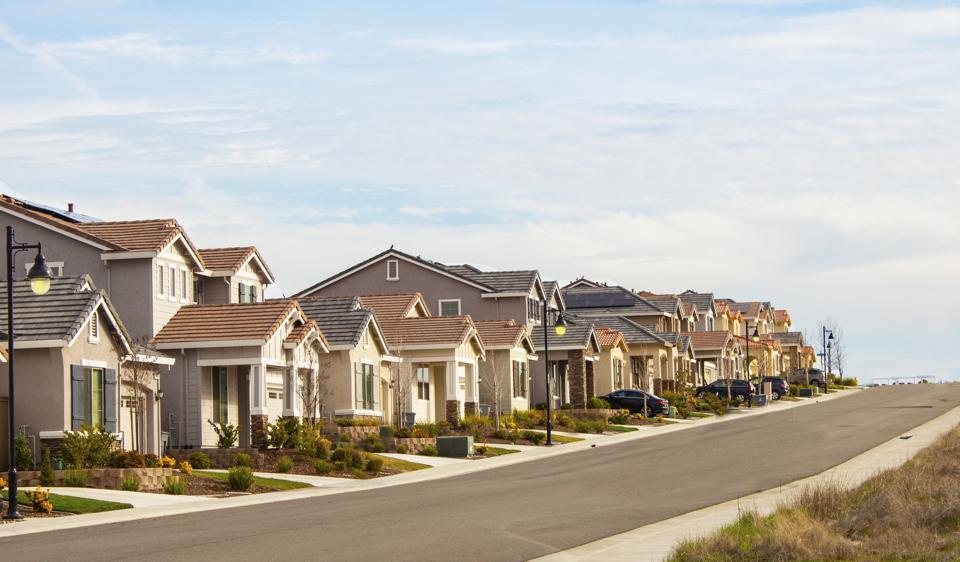 Hot Housing Market Hasn't Produced Home Flipping Boom
Quick home flips may be more challenging to accomplish in a heated housing market. The number of homes flipped by investors decreased in 2020 for the first time since 2014 as profit margins slipped, according to a new report from ATTOM Data Solutions, a real estate data firm. ATTOM defines a home flip as a single-family home or condo that had a purchase and sale occur within 12 months of one another.
The number of single-family homes and condos in the U.S. flipped in 2020 fell 13.1% compared to 2019, the lowest point since 2016, the report notes. The number of homes flipped in 2020 comprised 5.9% of home sales.
"Last year was a banner year for the U.S. housing market, with the apparent exception of the home-flipping business, which saw its fortunes slide a bit more in 2020," says Todd Teta, chief product officer at ATTOM Data Solutions. "Home flippers did still make a nice profit on investments that generally take around six months to turn around—just not as much as they did in the previous few years. It's too early to know if that small slide was a sign of weakness in the broader housing market or just a bump in the road. We will know much more as we gauge other key market metrics in the coming months."
Homes flipped in 2020 generated on average a gross profit of $66,3000 nationwide (that reflects the difference between the median sales price and the median amount originally paid by investors), according to the report. That marked a 6.6% increase from 2019 ($62,188) and the highest point since at least 2005. However, the typical gross flipping profit of $66,300 was down from 2019 (a 40.5% return on investment compared to the original acquisition price in 2020 vs. 41.5% in 2019 and 46.4% in 2018).
Some other highlights about home flipping from the report:
The percentage of flipped homes purchased with financing decreased in 2020 to 41.7%, down from 42.3% in 2019. About 58% of homes flipped in 2020 were purchased with all-cash.
Homes that were flipped in 2020 were sold for a median price of $230,000 nationwide.
The average time to flip a home took 181 days, up from a 177-day average in 2019.
The markets with the largest gross home-flipping profits in 2020 were San Jose, Calif. ($274,000 profit); San Francisco ($171,000); New York, N.Y. ($152,000); Los Angeles ($151,500); and San Diego ($147,750).
The lowest gross-flipping profits occurred in areas such as Raleigh, N.C.($30,000); Houston, TX ($37,174); San Antonio, TX ($39,867); Las Vegas, NV ($45,600) and Charlotte, NC ($46,000).
The following ZIP codes had home flips account for at least 25% of all home sales last year (several of which were located in Memphis, Tenn.): 38116 in Shelby County (Memphis), TN (31.5%); 45207 in Hamilton County (Cincinnati), OH (29.8%); 38127 in Shelby County (Memphis), TN (28%); 38115 in Shelby County (Memphis), TN (27.8%); and 38128 in Shelby County (Memphis), TN (27.5%).
Source: Realtor Magazine, ATTOM Data Solutions
We are ready to boost your Returns With our Ideal Property management Services In Orlando or answer your inquiries Here: https://bullpropertymanagement.com/contact/
For more information or general inquiries, please feel free to contact us through our Social Media:
Facebook: https://www.facebook.com/Bull-Property-Management-1324985227651742/?modal=admin_todo_tour
Instagram: https://www.instagram.com/bullpropertymanagement/