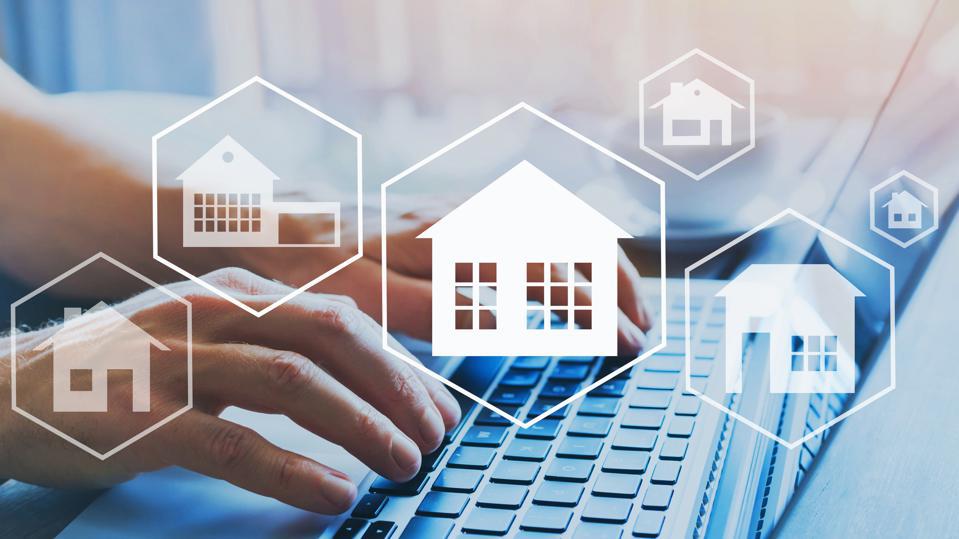 Housing Market Predictions 2022: When Will Prices Drop?
Low inventory, fervid competition and massive price gains have battered buyers since 2020, but now rapidly rising mortgage rates are making it even harder to purchase an affordable home.
For many buyers, higher mortgage rates mean they can no longer afford homes in specific price ranges. The problem is that even modest single-family homes cost as much as lavish pads did a few years ago, so buyers are stuck either waiting for more inventory to come online or moving to a more affordable area. And there are many more who are hoping prices will drop—but that might not happen anytime soon.
"If you're waiting for prices to suddenly plummet to what they were in the past, you're making a mistake," says Tabitha Mazzara, director of operations at Mortgage Bank of California. "The Fed has promised another interest rate boost. If you're ready to buy, don't wait because prices aren't headed dramatically downwards to what our parents paid. Things might dip a bit, but there's no cliff dive that's going to happen."
Housing Market Predictions for July 2022
The cost of buying a single-family home jumped more than 20% nationwide in April from the same month last year, according to the latest S&P CoreLogic Case-Shiller Index. Higher mortgage rates added to the cost of buying a home, as they rose sharply in May; however, those big spikes may level off.
Nadia Evangelou, senior economist and director of forecasting at the National Association of Realtors (NAR), says rates should average around 5.7% by late 2022.
But these higher costs are putting pressure on the housing market. The Mortgage Bankers Association (MBA) recently reported that a steep decrease in mortgage applications to buy and refinance "pushed the market index down to its lowest level in 22 years."
As we head into the typically active homebuying summer season, experts chime in on what we can expect from prices and rates.
Will Home Prices Rise in Summer 2022?
Call it 'hot home-price summer,' as inflation, high housing demand and low supply continue to send costs skyward. Economists at Realtor.com recently revised their forecast for median sales price appreciation on existing homes to 6.6% in 2022, up from their previous prediction of just 2.9%.
Rising rent prices and now higher mortgage rates—which soared from an average of just 3.2% at the start of the year to 5.81% by mid-June—have driven up the cost of housing, pricing many people out of the market. This has caused home sales to begin falling as more people can no longer afford homes at the current heated prices.
For the fourth month in a row, existing-home sales dropped, sliding 3.4% in May from April and down 8.6% from the same period last year, according to NAR.
"The monthly [principal and interest] payment required for the average home purchase is up nearly $600 since the start of the year, and factoring in current income levels housing is now within a whisper of the record low affordability seen at the peak of the market in 2006," said Ben Graboske, president of Black Knight Data & Analytics, in a statement. "Even modest increases in either rates or home prices at this point would push us over that line."
Housing Inventory Predictions for 2022
Home prices might expand, but the options will, too, according to some economists.
The Realtor.com inventory forecast made a sharp change in course from the beginning of the year to now, going from just a 0.3% rise in inventory to their current prediction of a 15% jump in the for-sale housing stock.
"While housing costs remain high, pushing home shoppers to make tough choices about their budget priorities, the number of homes for sale is expected to continue to grow, building on the turnaround begun in May," according to the Realtor.com report.
"As more homeowners look to make adjustments to fit changing personal needs and take advantage of favorable market conditions to access the significant amount of equity they have likely accumulated, home shoppers will have more choices."
Source: Forbes ADVISOR
We are ready to boost your Returns With our Ideal Property management Services In Orlando or answer your inquiries Here: https://bullpropertymanagement.com/contact/