Orange County to vote on pausing some building permit fees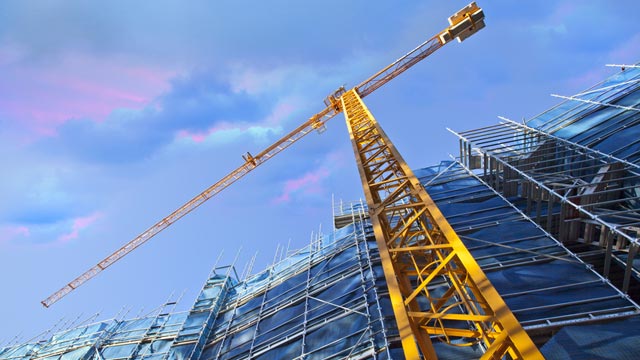 It may become more affordable to build in Orange County — for a limited time — in an effort to spur more construction activity.
The Orange County Board of County Commissioners will weigh on July 7 offsetting $10 million in building permits for a six-month period, according to county documents. And developers may be able to apply for up to $100,000 in building permit offsets per project.
The proposal comes at a time when many yet-to-start construction projects have been delayed or scuttled due to economic uncertainty the pandemic has caused.
"We want to do whatever we can do to support the construction industry," said Shane Gerwig, building official at the Orange County Division of Building Safety.
How it works
The division of building safety plans to dip into its reserves to support the initiative. The building permit offsets apply to both residential and commercial construction.
Gerwig said the county has engaged in similar efforts in the past after natural disasters, but he wasn't aware of the county offering to offset building permit costs during a pandemic. He said the offsetting of costs will help spur construction for both large and small projects.
Building permit and other fees generate revenue for the Orange County Division of Building Safety also known as enterprise funds. This department is critical to the local construction and development industry, which rely on it for permits, inspections, licensing, plan reviews and more.
"I think it will definitely have a positive impact on accelerating projects," said Mark Wylie, president and CEO of the Central Florida chapter of Associated Builders & Contractors Inc. "It will get people's attention."
Economic impact
New construction creates jobs, making it an important regional economic driver. And the industry employs roughly 90,800 people locally who are paid an average of $15.32 per hour, according to the U.S. Bureau of Labor Statistics.
But Central Florida residential and non-residential construction starts are down 20% year over year through the month of May, according to a June 25 New York-based Dodge Data & Analytics report.
Nationwide, construction employment saw an "unprecedented" one-month increase of 464,000 new jobs in May, according to the Arlington, Virginia-based Associated General Contractors of America. That was after a record one-month decrease of 995,000 jobs in April. "The huge pickup may reflect the industry's widespread receipt of Paycheck Protection Program loans and the loosening of restrictions on business activity in some states," according to the report.
Credit: Jack Witthaus  –  Orlando Business Journal
We are ready to boost your Returns With our Ideal Property management Services In Orlando or answer your inquiries Here: https://bullpropertymanagement.com/contact/