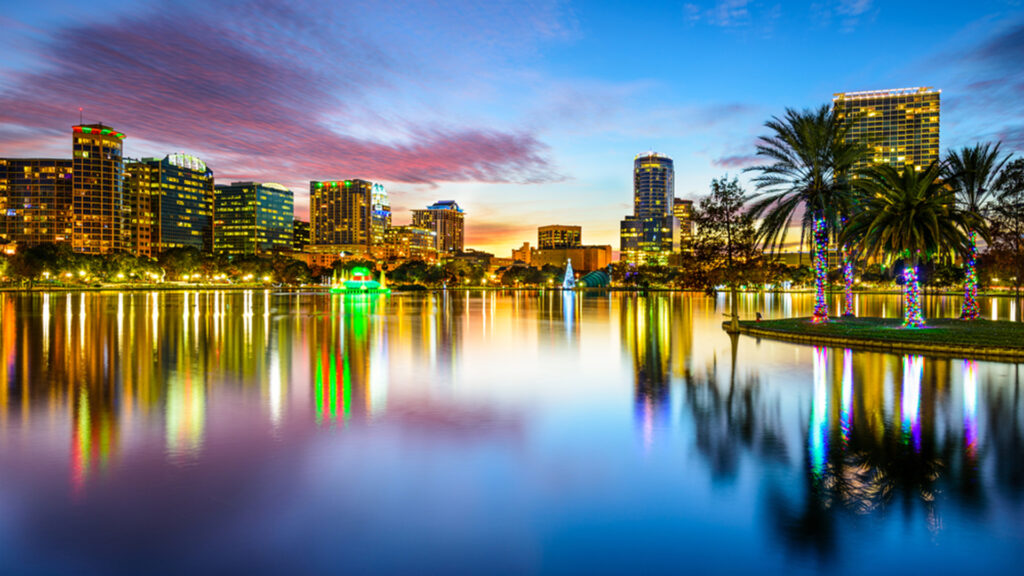 Orlando home value appreciation trails rest of the nation
A new study shows Orlando home prices are appreciating slower than the national average — but that's not necessarily bad.
Home prices in the Orlando metro climbed 7.3% year over year in the fourth quarter, according to a Feb. 23 report from the Federal Housing Finance Agency. That's slower than the national average of 10.8%, and Orlando ranked 96th among the 100 biggest metros.
Despite its spot near the bottom of the list, Orlando still displayed "healthy" price growth, the agency reported. Plus, Central Florida's more modest price increase means less pressure on its already-poor affordable housing situation.
Solid growth, despite setbacks
One factor that may have slowed Orlando's home price gains was the vulnerability of its tourism economy, according to the agency. Indeed, Orlando's slowest periods of price growth in 2020 were the first and second quarters, when the region's theme parks, restaurants and bars were temporarily closed. The price growth took off in the second half of the year, the agency's data showed.
Regardless, the region's 7.3% price increase is nothing to balk at, Federal Housing Finance Agency Supervisory Economist Will Doerner told Orlando Business Journal. "Absent Covid, if you had asked me a year ago what's a fairly strong house price appreciation on a yearly basis, 6-7% would be pretty good."
One reason prices rose so dramatically across the country was because the Covid-19 pandemic slowed buying activity in the spring, which created pent-up demand. A rush to buy homes in the second half of the year, coupled with a lack of supply because of construction slowdowns, led to rapid price growth, according to the agency.
Boise City, Idaho, led all cities with 23.4% year-over-year price growth, followed by Tacoma, Washington (16.3%), Salt Lake City (15.9%), Phoenix (14.8%) and Camden, New Jersey (14.7%).
'We still have an affordable market'
Central Florida's balance of home price growth without a runaway spike is an advantage, Realtor Tiffany Pantozzi of Orlando-based Side Arm Real Estate told OBJ. "We're seeing great appreciation, but we still have an affordable market."
Orlando's relative affordability is one reason it draws significant numbers of buyers from California and New York, which has helped fuel a 20% year-over-year increase in existing home sales. Zillow data showed California's average home price is $625,000, New York's is $350,000 and Orlando's is $277,000.
Plus, Central Florida already is facing a massive shortage of affordable homes. The National Low Income Housing Coalition last year ranked Orlando the seventh-worst U.S. city for affordable housing. Sky-high price hikes would only worsen that situation.
Trends in the residential real estate market are important, as every home sale in the state has an estimated local economic impact of $77,858, per a 2018 study by the National Association of Realtors. In addition, the housing market often is considered a reflection of the local economy's overall health.
Credit to Alex Soderstrom.
We are ready to boost your Returns With our Ideal Property management Services In Orlando or answer your inquiries Here: https://bullpropertymanagement.com/contact/
For more information, please feel free to contact us through our Social Media:
Facebook: https://www.facebook.com/Bull-Property-Management-1324985227651742/?modal=admin_todo_tour
Instagram: https://www.instagram.com/bullpropertymanagement/