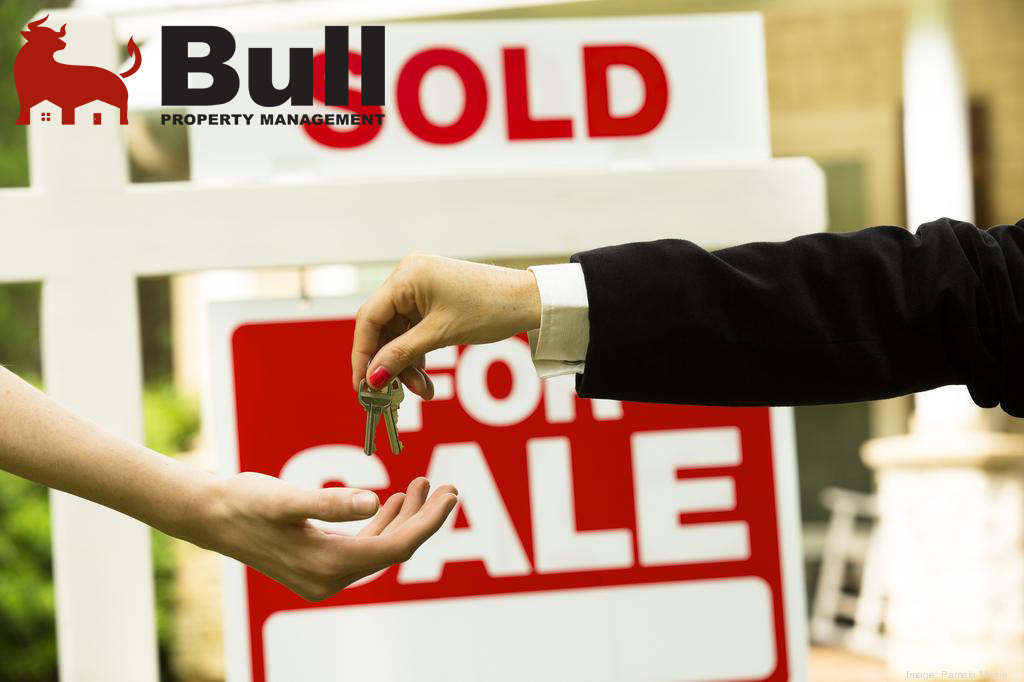 Orlando homebuyers line up as demand surges
Christine Elias hasn't eaten dinner before 10:30 p.m. for five straight nights. 
In fact, the Winter Park-based Realtor has worked 15 consecutive days. That's because demand for local homes is incredibly strong right now, and she's working to keep up, she told Orlando Business Journal.
"It's nuts. Buyers are extremely active. They're frenzying."
While the coronavirus pandemic slowed the local housing market in April and May, new data shows the residential sector is roaring back. And Orlando agents are dealing with intense buyer demand, exacerbated by the region's lack of available units.
Housing heats up
When Elias recently arrived at a showing in Eustis, she had to wait in line to see it. She showed up at 5 p.m. on a weekday, the home's first day on the market. When she exited the home, two more couples were waiting to see it, she said.
"It was like Grand Central Station," said Elias, the founder of Winter Park-based Urban Dog Group at Coldwell Banker Realty.
Indeed, the numbers show a flurry of activity in the housing market this summer. Local home sales jumped nearly 46% between May and June, according to the Orlando Regional Realtor Association, and that resurgence continues into July. New home listings in Orlando were up 7% week-over-week for the week ending July 4, according to Seattle-based real estate database Zillow Group Inc. (Nasdaq: ZG).
One of the primary drivers of this buzzing demand is rock-bottom interest rates, Elias said.
Beth Hobart, a Realtor at Orlando-based Mainframe Real Estate, told OBJ out-of-state buyers are also a factor, as they're flocking to Central Florida's cheaper real estate and suburban setting. 
In fact, Hobart has tweaked her social media marketing to target audiences in the northeast and California.
At the same time, the region's housing inventory can't keep up with the demand. Local inventory was down 12% year-over-year for the week ending July 4, according to Zillow. That's kept prices competitive and on the rise throughout the pandemic.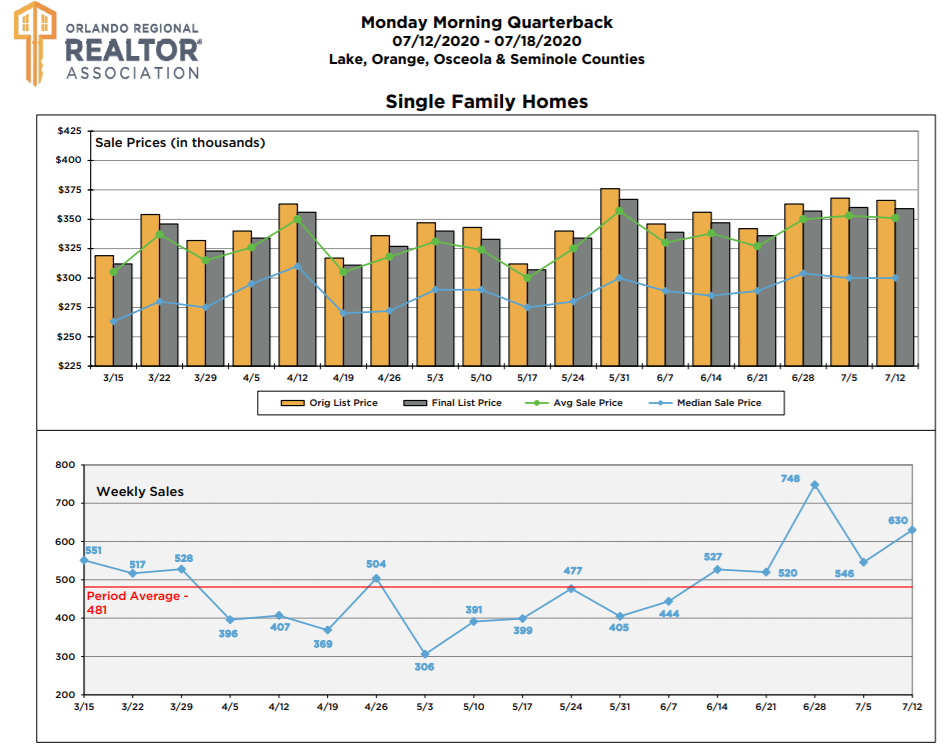 Market stats
The performance of the local housing sector is important because every home sale in the state has an estimated local economic impact of $77,858, according to a 2018 study by the National Association of Realtors. Plus, the housing market often is considered a reflection of the overall health of the local economy.
Local home sales surged in June. There were 3,103 homes sold in the region last month, down 9% from the 3,412 homes sold in June 2019, but up 45.9% from the 2,127 sold in May, according to the Orlando Regional Realtor Association. 
Prices also saw a modest increase. The median home sales price was $265,000, up 6% from the June 2019 median price of $249,999 and up 1.9% from $259,900 in May.