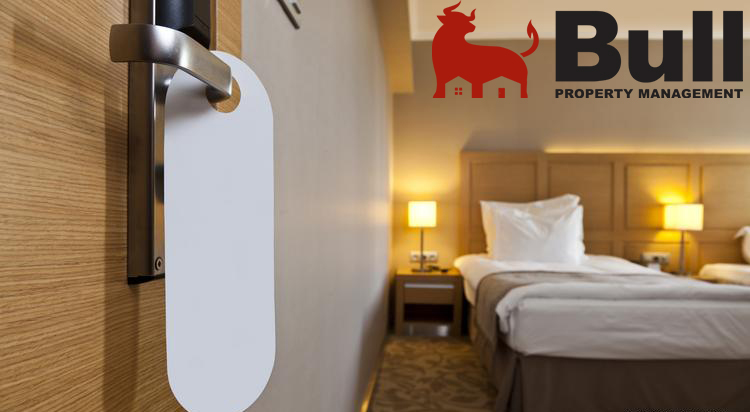 Orlando hotel occupancy rate shows improvement during pandemic
Visitation is clearly down in Orlando due to the Covid-19 virus, but activity is picking up a bit for the region's hotels.
The region's average hotel occupancy rate has been on a steady climb — more than 12 weeks in a row – to 29.3% for the week ending July 4, said data from STR LLC, a Hendersonville, Tennessee-based hotel and data firm. That is up from 12.3% for the week ending April 11 — the lowest since the pandemic struck Central Florida in March.
However, while the current average occupancy rate is improved, it's a far cry from March, when the average occupancy rate was 76.7% as the region headed into what typically is the Spring Break rush.
Here are some other important hotel industry statistics that show slow, but steady, improvement:
The average daily room rate reached $88.93 for the week ending July 4, up from the pandemic period's lowest point of $62.81 in mid-April. However, it's still down 20.1% from $112 for the same period a year ago.
Revenue per available room (RevPAR) was $26.06 for the week ending July 4, up from a low of $8.66 in early April. However, that's a 68.9% drop from $84 for the same time last year.
The reopening of the region's major theme parks could spur new traffic. Universal Orlando Resort and SeaWorld Orlando both opened in June and Walt Disney World began its phased reopening on July 11.
The national market is showing similar trends, but it isn't without its challenges, said Jan Freitag, STR's senior VP of lodging insights, via a July 9 report. "A rise in Covid-19 cases has led to states pausing or even rolling back some of their reopenings. Beaches have been a big demand driver for hotels, but with many beaches closed ahead of the July 4 holiday, all but two markets in Florida showed lower occupancy than the previous week. Growing concern around this latest spike in the pandemic has further implications for leisure and business demand alike."
However, there's still a long road ahead for the region's hotels to recover. It was never more apparent than with hotels having to lay off thousands of workers.
In June, nine major hotels informed the state they were unsure when they could reinstate more than 6,000 workers due to the pandemic.
Most recently, Rosen Hotels & Resorts, one of the region's prominent hotel companies, had to make significant staffing decisions, it announced on July 8.
"It is with deep personal regret that I announce a significant downsizing of staff at Rosen Hotels & Resorts," Harris Rosen, founder, president and COO, said in a prepared statement. "Never in the 46-year history of my company would I have envisioned such a drastic decision. This is especially painful for me, as I consider these valued associates as extended members of the Rosen family, without whose contributions our company would never have achieved the success it has through the years."
Credit: Richard Bilbao – Orlando Business Journal
We are ready to boost your Returns With our Ideal Property management Services In Orlando or answer your inquiries Here: https://bullpropertymanagement.