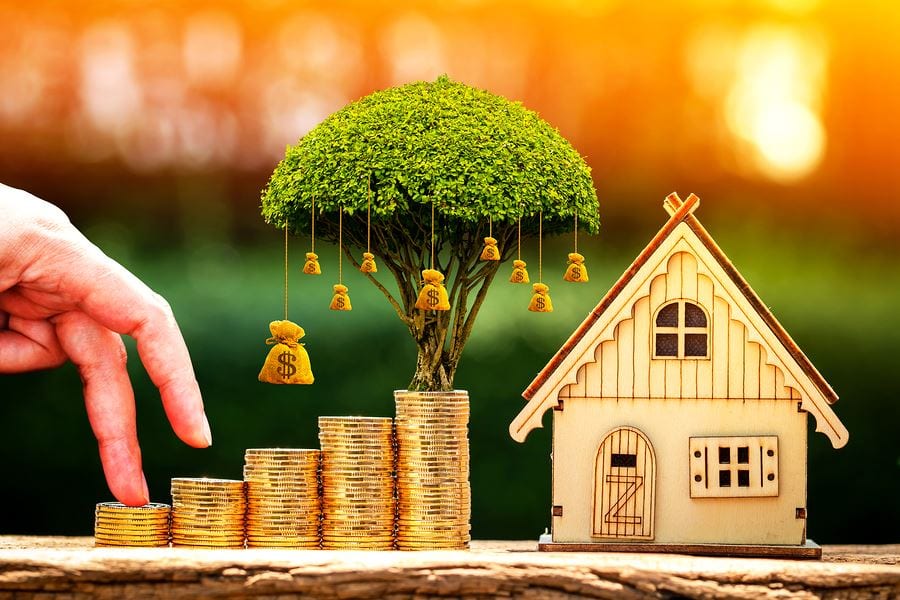 Wealth Gap Grows Within the Housing Market
The pandemic is expanding the divide between those who are thriving financially and those who aren't, CNN reports. Stock market growth is enriching the wealthy and they're up-sizing by purchasing pricier homes. However, those facing unemployment in the pandemic and first-time buyers who don't have equity in a current house, are struggling in the housing market.
Homeowners with mortgages gained about $17,000 in equity in just the third quarter of 2020 alone. That is the largest equity gain since 2014, according to data from CoreLogic, a real estate research firm.
"There is robust home price appreciation and that builds wealth for those who own a home," Laurie Goodman, vice president at the Urban Institute, told CNN.
But a shortage of homes for sale is prompting home prices to rise fast and that is shutting out many buyers. The median existing-home price in December was $309,800, up nearly 13% compared to a year earlier, according to the National Association of REALTORS®.
"Housing affordability, which had greatly benefited from falling mortgage rates, is now being challenged due to record-high home prices," says Lawrence Yun, NAR's chief economist, told CNN. "That could place strain on some potential consumers, particularly first-time buyers."
The homeownership divide has been growing since the Great Recession in 2007. Between 2007 and 2016, wealth among U.S. households grew increasingly unequal, according to a study from the Mortgage Bankers Association's Research Institute for Housing America. Real household net worth has improved between 2016 and 2019 due to rising home prices and increases in the stock market but only among a portion of already wealthy households.
"Middle-class households did not fully recover from the financial crisis, and the poor saw their net worth turn negative and stay negative," study author John C. Weicher, director for the Center for Housing and Financial Markets at Hudson Institute, told CNN. "Meanwhile, the rich recovered faster and their share of wealth increased. The result is a less-equal America, and many families [who] fell behind have reasons to worry as they cope with the pandemic and move closer to retirement."
Home prices are rising quicker than wages in 53 of the nation's 100 biggest cities, according to a study from Point2, a real estate data firm.
Home sales lately are growing at the higher levels, partially due to lower inventory at the lower home price brackets, but also because of an upswing among the wealthy's purchasing power. For example, closings for homes between $750,000 and $1 million surged 85% in November compared to the year prior. Homes sold over $1 million increased by 88%, according to data from NAR. On the other hand, there were 22% fewer homes sold under $100,000 in November, mostly due to the lack of inventory, NAR notes.
Source: Realtor Magazine, "Wealthy Homeowners Are Getting Richer, While First-Time Buyers Struggle," CNN (Jan. 15, 2021)
For an Ideal Property Management Service Contact Us Here:https://bullpropertymanagement.com/contact/