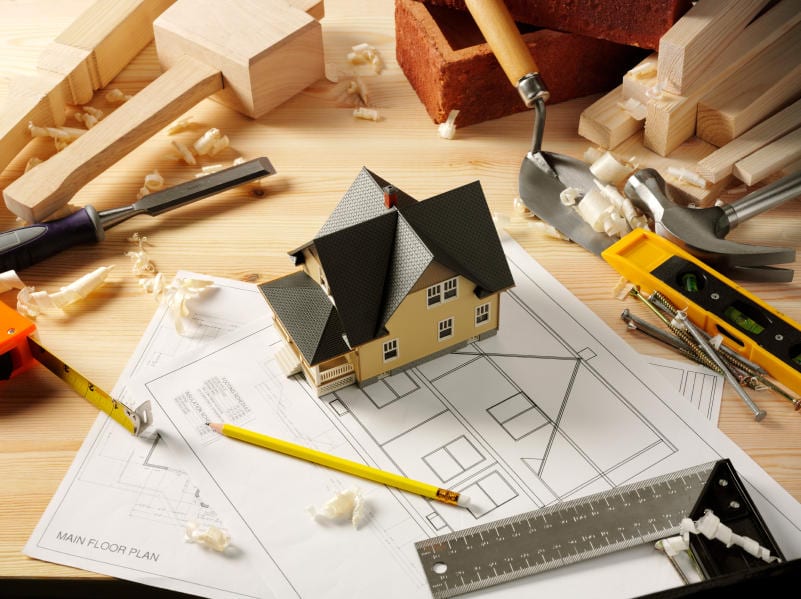 Homeowners Are on a Home Improvement Spending Spree
As homeowners spend more time at home, they're tackling household projects. The top reason for the increase in home improvement spending last year was to make a home better fit "lifestyle needs," according to "The State of Home Spending: 2020," a report produced by HomeAdvisor.
Eighty-five percent of Americans surveyed reported spending more time at home since the pandemic, and 63% are noticing more areas in their home that they want to improve as a result.
The projects range in scope, from the overall acceleration in home buying; baby boomers renovating for age-in-place; millennials seeking to change floor layouts to better accommodate their growing families; repairs due to aging housing stock; as well as the greater cultural focus on home design and home entertainment that is prompting the desire to take on more projects, the HomeAdvisor report notes.
Since the pandemic, 27% of the homeowners surveyed say they have more outdoor living needs; 40% desire more home entertaining; 50% are evaluating projects so they can better work from home; and 70% are doing more home cooking and looking at kitchen updates. Homeowners say they're using the savings from no longer commuting to work, taking vacations, or eating out since the pandemic and redirecting those funds to spruce up their home.
The average household spent $13,138 on home services in 2020, up from $9,081 in 2019, according to "The State of Home Spending" report. Broken out, home improvement spending was $8,305; home maintenance spending was $3,192; and home emergency spending was $1,640. Landscaping and cleaning projects were on the rise last year.
"This year's topline growth in spending and projects is a story of both increasing costs of supplies, increasing cost of professional labor, and homeowners shifting spending from things like entertainment and travel to their homes," the report notes. "While the cost to do projects compared to last year did increase, we also found that homeowners were spending more as well."
The report found four key takeaways based on the survey of homeowners' new perceptions of their spaces:
People are using their homes more, which is causing more wear and tear of existing spaces.
More time spent at home, also means more time noticing problems in the home.
Americans have started adopting new uses for existing home spaces.
Spending substitutions away from other common expenditures and into home services.
Household projects have increased since the pandemic, led by interior painting projects, bathroom remodels, and installing new flooring. Overall, the following were the top 10 household projects in 2020:
Painting
Bathroom remodels
Installing new flooring
Landscaping
Kitchen remodels
Painted exteriors
Smart home device installations
New roofing
Fencing
Installing a deck or porch
Source: Realtor Magazine, "The State of Home Spending: 2020," HomeAdvisor (2021)
For an Ideal Property Management Service Contact Us Here:https://bullpropertymanagement.com/contact/