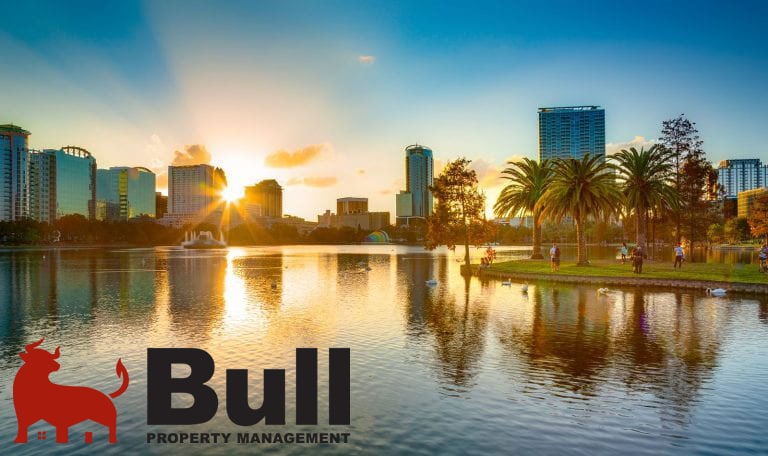 Orlando Is America's Top Travel Destination—How Hard Has Its Real Estate Market Been Hit?
Each year, tens of millions of people arrive from all over the world to visit Orlando, FL. The twin titans of Disney World and Universal Studios entice folks to flock to Central Florida. But this year, of course, is very different.
Tourism in the Orlando region, America's top tourism and vacation spot, ground to a standstill for several months because of COVID-19. Disney World is now targeting to open in early July, and other area attractions will follow the leader.
With area theme parks closed and dozens of conventions canceled, hotel bookings dwindled. The economic trickle down was immediate and severe.
"The biggest Impact I see when it comes to the tourism and economy is unemployment," says Joe Johnson, president of the Osceola County Association of Realtors. Employment here "is all driven by tourism, so when the shutdown started happening probably within two weeks or so, all those employees were furloughed. So you've got thousands upon thousands of people losing their jobs instantaneously," he says.
The loss of jobs portends far-reaching economic impacts on the Orlando area, including the real estate market. Until the coronavirus pandemic, it was one of the fastest-growing metros in the U.S., a southeastern bellwether for housing. Then, as in most parts of the country, home sales fell off a cliff. Now experts are wondering: How quickly will the housing market come back—and what will the new normal look like?
Orlando by the numbers

According to Visit Orlando, more than 463,000 area jobs are directly or indirectly related to tourism.
The Orlando Economic Partnership reports, for the week of June 1, the area's unemployment rate was at 16.2%, which is higher than the national average and tops any numbers seen during the 2008 recession.
In a May 2019 report, Visit Orlando said the area was the No. 1 travel destination in the United States, with over 75 million annual visitors. What do the numbers look like so far this year? These are the starters:
Hotel occupancy fell to 12.5% in April, down from 85% in April 2019.
21 conventions with an estimated economic impact of $425.7 million have rescheduled for later in 2020 or for 2021.
The Orlando International Airport is usually the busiest in the state: 47.7 million passengers traveled through it in 2018. According to the airport, air traffic saw a 47% drop in March 2020, the most recent statistics available. Theme parks and attractions were open for a few weeks during that month, so the big drop doesn't show the full extent of the crater.
Rod Johnson, assistant director of public affairs at the Greater Orlando Aviation Authority, said air traffic at the airport fell even further in April and May, but official numbers run about 60 days behind.
He says he expects to see a rebound soon as theme parks and attractions are beginning to reopen.
Some employees have already gone back to work, but with continued reports of new COVID-19 cases in Florida, the return is tenuous. Disney furloughed a whopping 43,000 employees. The company has not said how many will return.
Impact on real estate
Although the Orlando and Florida economies have suffered, there are some positive glimmers.
"We've been making progress. There are a lot of signs our economy stopped plummeting in April and started to come back," says Brad O'Connor, chief economist for the Florida Association of Realtors. "That certainly happened in the housing market. I think housing is kind of leading the recovery."
The number of new listings and homes going under contract slid statewide during the pandemic. O'Connor says both metrics are now improving.
According to the Orlando Regional Realtor Association:
The median home list price in May 2020 was $259,900—which is up 7% from the $243,000 median in May 2019
May 2020 home sales dropped 44.1% compared with May 2019. They were down 11.1% month over month compared with April 2020.
May 2020 pending sales were down 13.5% compared with May 2019. They were up 34% month over month compared with April 2020.
"In May, what we've seen is a bounce back," says Johnson with the Osceola County Association of Realtors. "We've seen a steady increase in listings and in pending sales."
"We're still down overall, probably somewhere in the midst of 15% to 25% compared to where we were a year ago," he adds." But overall, we've come back quite a bit from April, and we're all hoping that trend continues."
Part of the recovery is related to the sector where job losses were most acute, O'Connor says. Many people who work in the tourism sector are renters.
"They weren't in the market for a house. And if they were, credit is tightening so they're probably not looking to buy at this time," he explains. "Overall, I just don't see it really impacting the core buyers who probably have remained attached to their jobs."
But things have been particularly rough for those renters—as well as the local landlords that have had problems with some tenants not able to pay their rent. This dampening of property-related income might have an impact on investors in the market for rental properties, says O'Connor.
Johnson says one of the biggest problems plaguing the Orlando area housing market is inventory.
"We're in a seller's market—there's a major shortage of inventory in Central Florida," he says. "When a property goes on the market that is priced fairly, it's going to go pretty quickly. That sweet spot of $250,000 to $350,000 is in high demand. If you list a property today and it's priced fairly, you should expect offers within a week or less, and sometimes multiple offers."
However, one segment of the housing market has struggled: The luxury market is in retreat, faring much worse than average homes. The $1 million-plus housing market has seen the steepest decline in sales, Johnson says. "There's a major oversupply" in that part of the market.
What happens next?
As the tourism sector reopens in Orlando and people begin to feel more comfortable with their economic situation, O'Connor says he expects the real estate rebound to continue.
"We spent weeks worrying about what was happening and what was going on, and barely left our homes at all. I really think it was buyers jumping on the fence temporarily to see what was going to happen and see how things were starting to play out. And as they get more comfortable with the situation, they'll jump back in," he says.
This economic crisis is different from the one in 2008, when the mortgage sector was the major cause of the instability. O'Connor anticipates the recovery will also be different this time around.
"We were having a phenomenal January and February, and even March was great because most of the homes that went under contract in January and February closed in March, so we were really in a strong position to weather this," he says .
Johnson says open houses have increased, which is a good sign for the continued economic recovery.
"It shows the agents feel there's a demand for it, so there is buyer activity to warrant that," he says. "I don't know how long that will last because of unemployment. A lot of it hinges on what happens with this virus."
–Tiffani Sherman –Realtor.com®
We are ready to boost your Returns With our Ideal Property management Services In Orlando or answer your inquiries Here: https://bullpropertymanagement.com/contact/